An effective home pest control services Phoenix, AZ program is not as easy to organize as it seems. Pest control in the home definitely takes more than just spraying or applying a solution over your property. With this in mind about pest management, it definitely pays to be aware of its important elements.
There is one thing that homeowners will do to a fault and that is preventing every creeping, crawling, or flying insect in their home entirely.
Though insects and pests seem to have the upper hand in taking over your house, keep in mind that solutions are possible to managing these issues using professional home pest control companies.
These experts come out for a visit to inspect and treat known bugs, insects, and furry, crawling pests such as rodents.
You as a homeowner can help prevent pests by storing food properly, cleaning any food crumbs, and liquids cleaned up in all parts of the home. These are exactly what sustain pests in order to survive.
Pest Inspection and Identification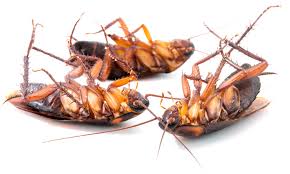 There are different kinds of pests. Each would respond differently to various treatment methods and this would naturally involve thorough property inspection.
You may conduct this yourself but only if you have sufficient knowledge in pest identification. Otherwise, you would be better off asking a home pest control expert to inspect your home for you.
Planning and Execution to Eliminate Pests
You can't settle immediately on a treatment option after a pest is identified. What should come first is proper planning. Experts typically come up with possible solutions, duration estimates and outcome predictions that they discuss with homeowners before attempting to deal with pests.
Once a plan is deemed, sound, extermination follows.
Post-treatment Assessment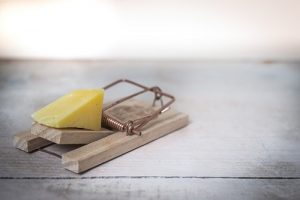 Pest treatment doesn't end with plan execution. The final stage is a post-treatment assessment. You have to check your home again after a couple of weeks or months if pests have been completely eliminated. There is always a chance that a solution could fail.
There is a lot to think about when it comes to home pest control. These three basic elements, however, should be more than enough to point you to the right path towards complete pest elimination.
Standard chemicals are pet-friendly once they are applied and dry in place, it is best to board your pet while having your monthly or quarterly pest control service done.
There are also organic options that your service provider can offer, and all you have to do is ask for these special chemicals to help become more "Green" and more responsible to the planet in general.
If you are not familiar with the products that your pest control service uses, ask them to provide a list of the chemical names, and perform some quick due diligence online to ensure they are safe to use around your family, and four-legged friends.
Consistent in-home treating the home is key in keeping all those micro pest enemies away from your residence. Also, if the in-home pest-control provider is not treating the external perimeter of your home that too needs to be addressed.
Contributed by:
3542 East Altadena Avenue
Phoenix, Az. 85028